Meet Dr. Heath Hishon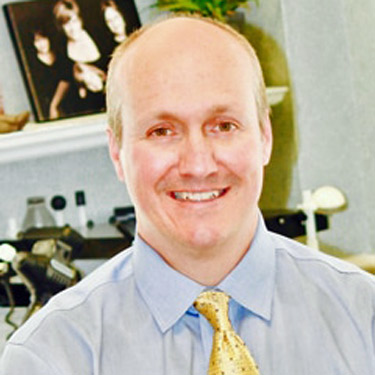 Natural Approach
Dr. Hishon's approach assesses all aspects of your lifestyle, from posture and exercise to nutrition and stress management. Taking this under consideration, Dr. Hishon seeks to foster natural healing with treatments such as chiropractic care, massage, acupuncture, decompression therapy and nutrition counseling to create the impactful health benefits for his patients. He feels these treatments are excellent in that they have virtually no side effects and focus on helping the body heal and maintain good health.
"My goal in practice is to offer the most comprehensive natural approach possible in treating my patients. I will offer noninvasive treatment options that work with the body to encourage recovery, healing and good health. I will ensure that my patients have the understanding of the intimate relationship between their spine and nervous system. They will be given the knowledge that the spine houses and protects the most important system in our body, the nervous system and that taking care of their spine has direct consequences with their overall health and well being."
Dr. Hishon has over 20 years experience. His clinical know-how and outstanding performance earned him the title of #1 Chiropractor in the Peoria Journal Star's Reader's Choice Awards. With the support of his knowledgeable staff, Dr. Hishon strives to help patients live a pain-free lifestyle and return to the activities they love.
Education
Born and raised in Michigan, Dr. Hishon received his training and Chiropractic Degree from Palmer Chiropractic College in Davenport Iowa. He is married to Joeley, a registered nurse, who he met while attending Chiropractic school. Together they have 3 beautiful, active, daughters, Olivia, Addison and Emma.
If you'd like to find out more about our many solutions, contact the Joseph Health Group team today! We're pleased to offer complimentary consultations.

Dr Heath Hishon • (309) 693-2225