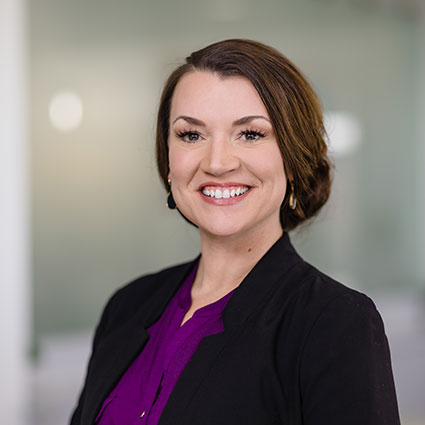 Amanda Gawelek, Nurse Practitioner
"My mother was a bedside nurse for 46 years prior to retirement. I always admired her drive for helping others and knew from a very early age I would do the same with my life. Practicing as a nurse, I identified the desire to continue my education to be more of an instrumental part of my patients' health, wellness and longevity."
Education and Qualifications
Amanda earned an Associate of Nursing Science, followed by a Bachelor of Nursing Science from OSF Saint Francis Medical Center College of Nursing. She received her bachelor's in 2006, becoming a registered nurse. In 2015, she obtained an Advanced Practice Nursing license and is a board-certified Family Nurse Practitioner (FNP). 

To stay abreast of the latest in the field, Amanda regularly attends professional conferences across the states not only to maintain her current licensure but to further her knowledge in pain management, musculoskeletal health and regenerative medicine.
Helping Patients Get Back to What They Enjoy Most
Amanda loves what she does, particularly connecting with patients. "I like to not only learn about what ails them but what they love doing. What are they missing out on by experiencing the pain which brought them to our office?" For Amanda, determining a course of action to get them back to what keeps them happy and reaching those goals is by far the most rewarding part of her job.
EXPLORE OUR SERVICES »
In Her Spare Time
When she's not at work, Amanda enjoys spending time with her husband, their two small children, and their three dogs. She also loves to be outdoors. "Hiking, biking or taking a simple walk is our happy place!"
Contact us today to book an appointment!

Nurse Practitioner Peoria • (309) 693-2225