Rachel Pollack,
Clinical Coordinator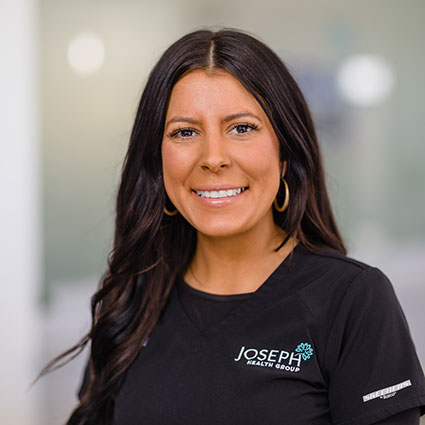 "I was inspired to work in healthcare after all of the hardships that I dealt with in regards to my health condition. When I was 15 years old I was diagnosed with a genetic chronic pain syndrome (Complex Regional Pain Syndrome) after a fall at school. My whole life was flipped upside down. I did not walk for over 6 months; therefore, I couldn't participate in sports, and my grades were not kept up as I would have liked.
My parents took me to doctors all over the country and I went through multiple therapy sessions, and was on a high dosages of medication. I wasn't myself. My parents found a program in Chicago that combined conventional medicine with functional medicine. As it turns out, the combination of the two is something that I needed all along.
With that I met some amazing doctors and nurses along the way that I am still in contact with to this day. They changed my life and changed my whole outlook on what health care should be like and what kind of provider I aspired to be."
A Background in Health Care
"The best part about my job is being able to respect conventional medicine and respect my ongoing functional medicine education while being able to step outside the box and treat patients from a different perspective. I am living proof that the combination of functional medicine and conventional medicine helped me get better and achieve goals that I had for myself.
Today I am able to travel around the country and participate in seminars with other health professionals. My education is my foundation but I am continuously able to grow and expand my knowledge in functional medicine, which helps me work with my type-II diabetes patients.
You can also find me in the office performing exams and taking x-rays for our new chiropractic patients!"
Contact us today to book an appointment!

Rachel Pollack,
Clinical Coordinator

Peoria • (309) 693-2225