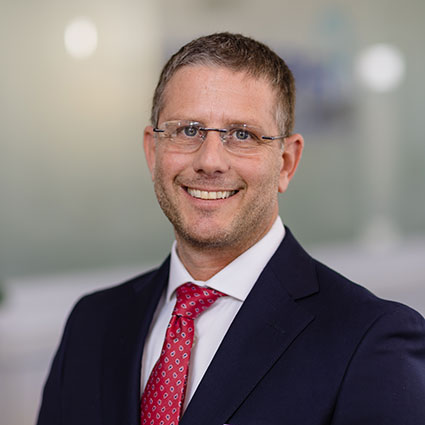 Meet Dr. Dustin Durbin
Dr. Dustin is passionate about relieving back and neck pain in the most minimally invasive manner. His own life experiences led him to chiropractic care, and that was the spark that lit the flame on his career as a chiropractor.
Finding The Cause Of Your Pain
I'm determined to find the root cause of the pain my patients are dealing with.
Dr. Dustin calls on his almost 20 years of practice to seek a customized approach to solving those root issues. Getting to that underlying issue and bringing relief to his patients are what make being a chiropractor such a rewarding endeavor for him.
Dr. Dustin is a native of the Peoria area, having grown up in Metamora. He was an athlete growing up and experienced back pain in his early adult years, causing him to seek the assistance of Dr. Mark Werking, an international lecturer for the Gonstead Seminar of Chiropractic. The relief Dr. Dustin experienced drew him into the chiropractic profession.
Education & Experience
To prepare for his career, Dr. Dustin attended Logan Chiropractic College in St. Louis, learning from some of the finest chiropractic instructors in the region. His first professional experience out of school saw him working with his original inspiration for this profession, Dr. Werking.
Dr. Dustin's professional career has since given him the opportunity to practice in Ohio and Virginia, but he is happiest to practice right here in central Illinois, where his passion for chiropractic began.
EXPLORE OUR SERVICES »
Outside the Practice
Dr. Dustin is father to four kids, Victoria, Natalie, Kyle and Sienna. He likes spending time with his wife and family, especially watching his children enjoy their sports and activities. With the free time he has left, he enjoys working out and watching his Cardinals, Blues, and Bears!
If you'd like to find out more about our many natural solutions, contact the Joseph Health Group team today! We're pleased to offer complimentary consultations.

Dr. Dustin Durbin • (309) 693-2225